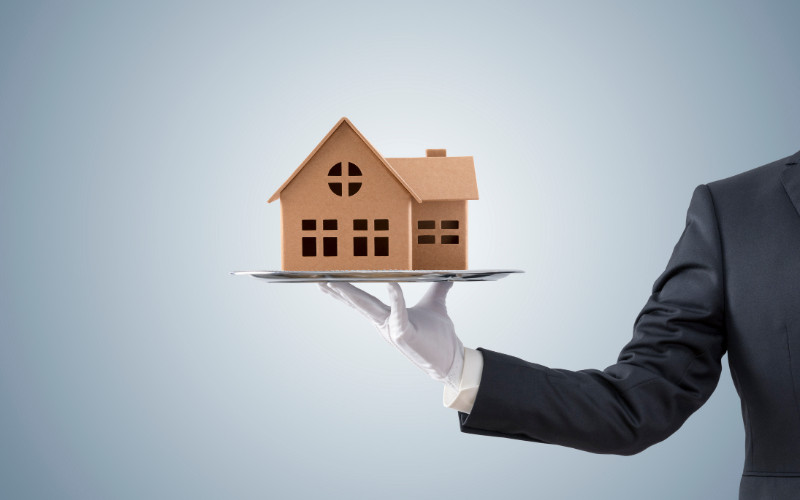 Like most industries under the COVID-19 pandemic, the U.S. luxury real estate market had its fair share of wild ups and downs. The housing market took the worst beating as a result of the state-enforced lockdowns and shelter-at-home directives during the second quarter of 2020. However, the latter half of the year saw an unprecedented surge in home sales that made luxury real estate one of the hottest markets in the country.
After 2020 concluded with a record-breaking 60.7% year-on-year high in U.S. luxury home sales, the residual effects of this euphoria are still going strong in 2021. The second quarter of this year is a far cry from 2020, with luxury home prices increasing by an unprecedented 25.8% from last year.
Experts note that the biggest factor behind this surge could be credited to the demand for larger living spaces and a better quality of life – something that most affluent homebuyers found in Los Angeles, California.
The state of the Los Angeles real estate market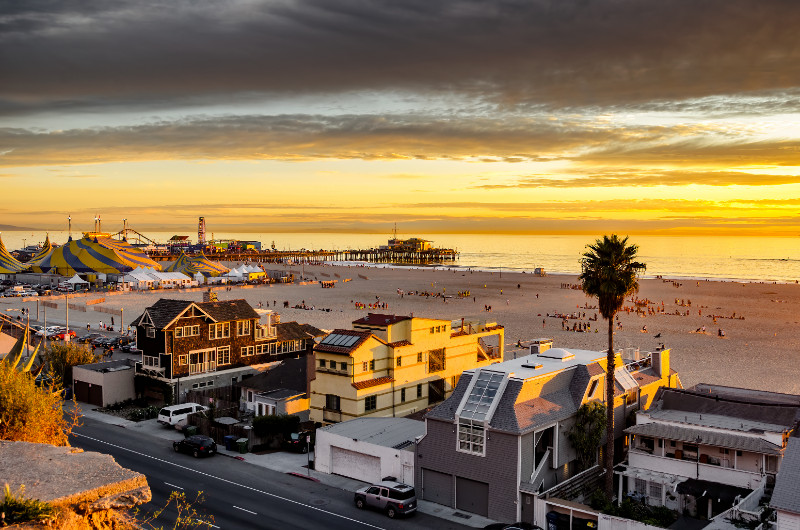 The first six months of 2021 saw home sales and prices in the California real estate market reaching stellar heights every month. However, data from California's recent June home sales are pointing towards a slower market momentum, but still at record-breaking highs
While the market remains firmly in the seller's favor, this is welcome news for buyers and investors who can expect less market competition and more relaxed price growth. If you're thinking about investing in a luxury property in California, particularly in the Los Angeles area, here's what you need to know:
The luxury real estate market is still in high demand
While the mid-range market has slowed down due to buyer fatigue, high-end home sales continued to rise. Demand for properties in the million-dollar market skyrocketed by triple-digits year-over-year at 141%, with the state recording more luxury homes sold than median-priced homes in the second quarter of 2021.
Los Angeles homes have strong appreciation rates
Historically, the Los Angeles housing market has been hot for years, with a total appreciation rate of 230% since 2000. Buying a property here is always a good long-term investment since its strong appreciation rates ensure investors of handsome profits come sale time.
Housing supply conditions are improving
The June 2021 market report by the California Association of Realtors (CAR) revealed that the number of active listings has so far reached the highest level since October 2020. While still lower by 12.3% compared to 2019 figures, CAR estimates that the housing stock will keep its upward trend until early August 2021.
Economic recovery can be good for both sellers and buyers
With the local economy regaining momentum after pandemic-induced setbacks, the employment sector is also making up for past losses and bulking up its manpower muscles. The rosier climate is seen to beef up consumer confidence and spending. This bodes well for home sellers since this can lead to increased buyer demand.
This consumer confidence will also be reflected in the number of listings for available homes as more home sellers will see the gradual reopening of the economy as a sign of better profits ahead. In turn, buyers can expect more housing options in the coming months.
The pandemic's effect: a move towards luxury
With high-end home sales outpacing all other price ranges in the real estate market these past few months, to say that the luxury market is booming this year is an understatement.
The pandemic may have been rough for Los Angeles and California as a whole but the more affluent set managed to keep themselves afloat with steady paychecks and the advent of the remote work setup. This opportunity to work from anywhere they please, plus the remarkably low mortgage rates, allowed them to invest in more spacious homes and better lifestyles.
Of course, not everything in the Los Angeles luxury real estate market is all rosy. The current market's extremely low inventory, as well as the gradual price hike of interest and mortgage rates in the near term, are challenges that may be particularly difficult to navigate without the help of an expert real estate team.
Los Angeles luxury real estate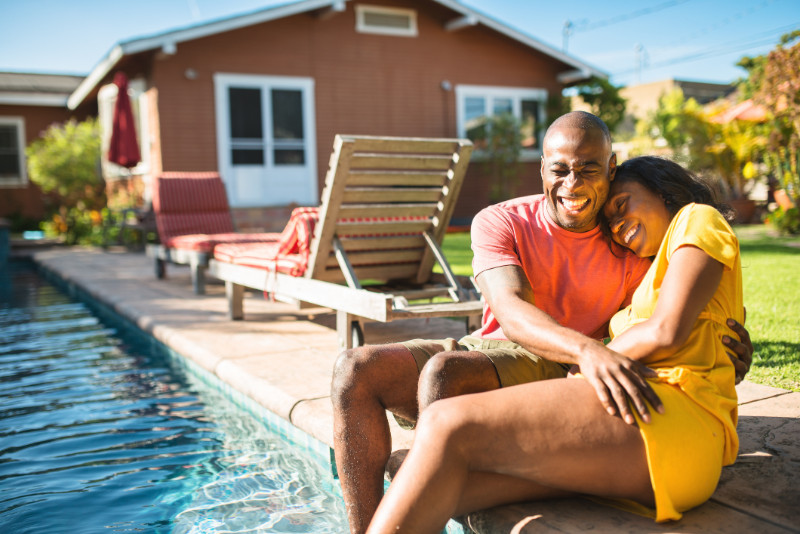 Who's buying?
According to the Home Buyers and Sellers Generational Trends Report from the National Association of Realtors (NAR), millennials (adults born between 1981 and 1996) currently represent the largest share of home buyers at 37%. Following them are Gen Xers (ages 41 to 55) who constitute 24% of recent homebuyers.
Millennials are also becoming a huge driving force in the luxury real estate market. Wealthy millennials took their chances to go big on their first home purchase, breaking away from the unspoken tradition of buying a "starter home" before upsizing to larger properties.
Consequently, this particular generation's consumer preferences – from sustainable living to the latest smart home technology – are starting to influence major trends in luxury housing. Here are some characteristics and qualities unique to this generation of homebuyers:
They have money to burn. According to this study from Brookings Institution, millennials are the most educated generation, with higher earnings and inheritance compared to any other prior generation.
They value a healthy, holistic lifestyle. Prioritizing the quality of their overall lifestyle, millennials are going for neighborhoods and communities that are walkable, close to nature, and have a great food and art scene.
They are environmentally conscious and tech-savvy. These homebuyers are looking for homes with touchless, high-tech features; air filtration systems; and energy-saving geothermal systems like solar panels or green roofs.
Their problems include rising property taxes and limited housing options. Millennials might find it difficult to find a home that can meet their specific needs, particularly due to record-low inventories and heavy property and wealth tax implications caused by pandemic-related budget gaps.
Why are they buying?
Aside from housing and lifestyle preferences that are unique to the millennial generation, the COVID-19 pandemic is the main reason behind the drastic shift in luxury home preferences regardless of generation group. With remote or flexible work becoming permanent for a lot of employees, current housing preferences can turn into long-term trends in the real estate market.
Here are a few notable factors that drove Los Angeles' luxury real estate market to new heights despite – or rather, because of – the pandemic:
The outdoor lifestyle in Sunshine City. The lifestyle provided by sunny Los Angeles is beyond compare, with its amazing climate and natural landscapes. As such, this city is perfect for luxury buyers who are looking for balmy weather and a peaceful retreat. Buyers' top priorities include open, spacious properties and bigger outdoor living spaces.
Walkable neighborhoods and a well-rounded quality of life. The convenience of Downtown L.A. and vertical living used to be the ideal in pre-pandemic times. However, most people are now looking for homes in walkable communities like Malibu, Beverly Hills, and the Pacific Palisades, where healthy outdoor activities like running and biking are easier and safer to do.
Safety always comes first. The uncertainty and fear brought by the pandemic and recent wildfire outbreaks are causing luxury buyers to pay more attention to the safety and privacy of their homes. Many are opting to buy properties in gated communities with round-the-clock security, while others are investing in the latest home technology, including smartphone-controlled gates, smoke detectors, and infrared cameras.
New normal, new lifestyle, new home features. Now that most people are working from home, luxury homeowners are investing in their respective abodes' amenities. This includes rooms with specific functions ("zoom" rooms, offices, gyms, schoolwork areas, libraries), as well as spaces for rest and leisure (home theaters, poolside cabanas, outdoor kitchens). Detached accessory dwelling units have become increasingly popular, as well, since they can be remodeled for different purposes.
Notable luxury real estate transactions in Los Angeles
As of August 2021, luxury home prices in Los Angeles can go as high as $115,000,000, and there are many reasons why. More than the sprawling acreage, palatial architectural designs, and opulent home amenities, these properties may also have a star-studded history.
Here are some of the recent luxury real estate transactions by Hollywood's best and brightest:
Luxury living in Los Angeles: what's trending?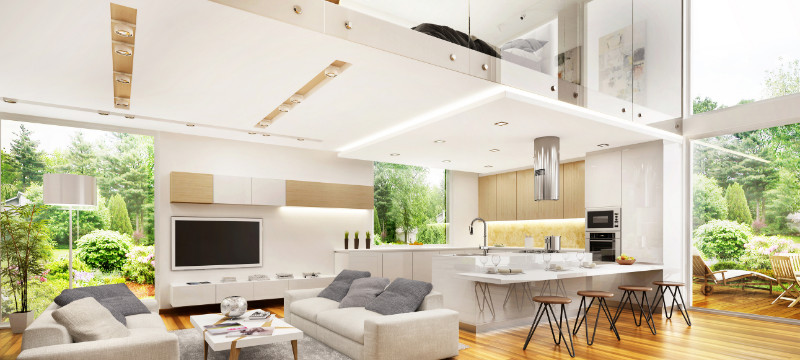 Balancing flexibility and functionality
The pandemic played a major role in changing priorities in home living and design. There was a great emphasis on imposing a work-life boundary In pre-pandemic times, with the home specifically meant for rest and relaxation. Once the pandemic hit, the home became the center of everyone's universe. Important aspects of our daily lives – including work, exercise, study, and other activities – now take place within the confines of our respective homes.
Open-plan concepts were popular among residential properties pre-pandemic due to the seamless feel and space of the interiors, sometimes extending to the exterior. However, new challenges surfaced with this open-floor concept when COVID-19 forced people to shelter at home. While still a sought-after style in interior design, issues on privacy and focus needed for work or school began to crop up.
As such, many luxury homeowners are now investing in multi-purpose spaces that lend more flexibility to the usage of certain areas of the home. The dining area can be an office by day, or a gorgeous kitchen can double as an area for entertaining guests. Strategically designed screens and collapsible dividers can also provide a literal work-life boundary without the need for walls to break up your home's open floor plan.
Stylish kitchens
With the whole family at home, kitchens have become the center of activity in most households. Spruce up the heart of the home with these ideas:
Go with classic white and gold. White kitchens can give a refreshing and modern vibe to any home. Upgrade your cabinetry with sleek white cabinets or use white stone like Carrera marble or quartz for your countertops. Give it a luxurious touch by adding gold handles, knobs, and accents.
Mix and match. Mixing different stone colors and surface textures can make your kitchen more visually appealing. Use contrasting surfaces, such as grey and white marble or stone and wood, for your main countertop and kitchen island. Play around with two-tone colors for your cabinets or incorporate open shelving with your regular cabinetry.
Add some statement pieces. Your kitchen doesn't need to undergo a whole renovation to look different. Installing statement light fixtures like pendant lights can completely change the vibe of your kitchen. You can also add a pop of color or texture by adding custom-fit curtains to your kitchen windows.
Chic office spaces
When the world suddenly went on lockdown last year, people made do with kitchen counters and bedroom closets as improvised office spaces. But now that adjustments were made in this new normal, a separate home office ranks high on the homebuyer's list of priorities. Here are the top three items you should have in your luxury home office:
Smart features.When work productivity and connection to colleagues and clients are based on digital capacity, the first thing to do is to make sure your home office is fully equipped with the necessary tech. Consider having a separate internet connection installed for this office space, especially if everyone else in the family is using the main home Wi-Fi for school, streaming, gaming, or other activities.
Productivity-focused design. An ergonomic design and layout are keys to being productive in your home office. However, that doesn't mean you have to replicate the boring cubicle you had in your actual office. Use interesting textures and colors such as parchment or lacquer finishes for backings and accents. Heavy wool curtains are also a must-have in L.A., so you can minimize the sunshine reflecting on your computer screen.
A streaming corner. Whether it's for a Zoom meeting, a Skype call, or even for a casual Livestream on Instagram or Youtube, it's crucial to have a corner in the office dedicated to these video conferences. Create an interesting background by hanging up art pieces or placing some greenery among bookshelves. It also pays to invest in good lighting, a high-definition camera, and a quality headphone and microphone.
Prioritizing relaxation and comfort
There's a fine line between working from home and living in your office. In these stressful times, luxury homeowners want to make sure that they can still maintain a work-life balance in their own homes. Increase your luxury home's comfort level with these design ideas:
Incorporate organic materials and textures. In rooms where you rest and unwind, it's best to use fabrics like suede, wool, and bouclé in your upholstery for that laid-back, comfy vibe. Also, pick durable materials like natural woods, industrial metals, and unfinished stone over glamorous ones like brass and lacquer to minimize upkeep.
Choose soft shapes and new neutrals. In terms of visuals, round and soft furniture evoke fluidity and ease. These can elevate the tranquil ambiance of any room. New neutrals – ivory base notes complemented by bolder colors like rust, pink, beige, mustard, or burnt orange – can also add energy to the space without being too loud.
Go for a biophilic design. This simply means employing a design that creates a harmonious connection between the home's interior and the natural landscape outside. Bring the outside in by incorporating more glass and sliding doors that serve to maximize your home's views and natural light. Take advantage of Los Angeles' lovely Mediterranean climate by investing in outdoor spaces for dining, working, and entertaining.
Los Angeles luxury real estate homes: key features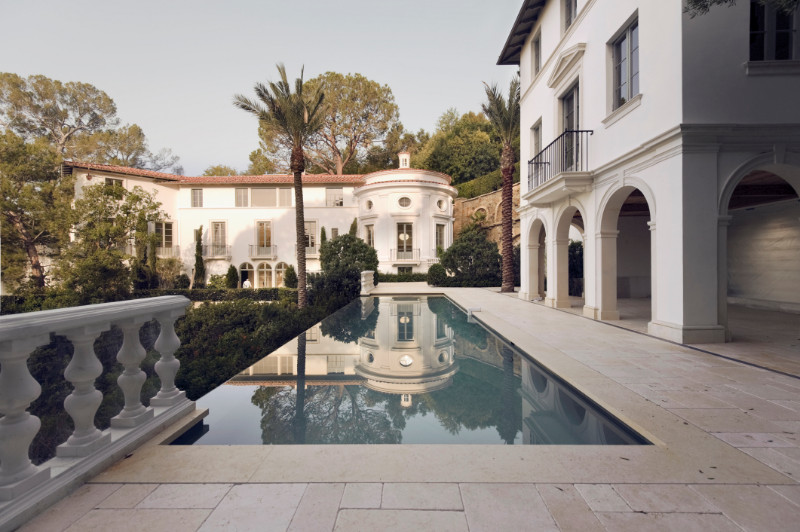 Before you start your search for the perfect luxury home, here are some features you can expect from the best of Los Angeles' luxury real estate market:
Property size. Lots usually cover around 100,000 to 250,000 square feet of land.
Architectural styles. Los Angeles luxury homes come in unique custom designs, including contemporary, contemporary Mediterranean, and mid-century modern styles.
Bedrooms and bathrooms. Luxury properties have around 5 to 12 bedrooms and 7 to 24 bathrooms.
Extravagant essentials. Amenities that count as special features for single-family residences are considered staples for luxury homes in Los Angeles. These would often have a great room, a home theater, a restaurant-grade kitchen with a walk-in pantry, a formal living room, offices or dens, outdoor patios, and a spa-like pool.
Special features. What makes these luxury homes even more special are features like panoramic views of the ocean, the mountains, the canyons, or the famous Los Angeles cityscape. Other properties also have an indoor sports complex, wine cellars, 1 to 2 guest houses, world-class landscaping, private entryways, or a location in a gated community with 24/7 security.
You can learn more about luxury homes for sale in Los Angeles here.
Find your Los Angeles dream home with me today
I am Gil Corber, and as a licensed real estate broker with over 22 years of experience in California, New York, and Barbados, I know it can be difficult to navigate Los Angeles' competitive real estate market.
But with my expertise, resources, and a team of highly skilled real estate agents, you can rest easy knowing that we can deliver your real estate wants and needs.
Are you ready to find your luxury dream home in Los Angeles? Get in touch with me by calling PropNation, Inc. at 310.367.7611 or by sending an email to Gil(at)PropNation(dotted)com. I can also address any of your home-buying concerns or inquiries if you send them here.